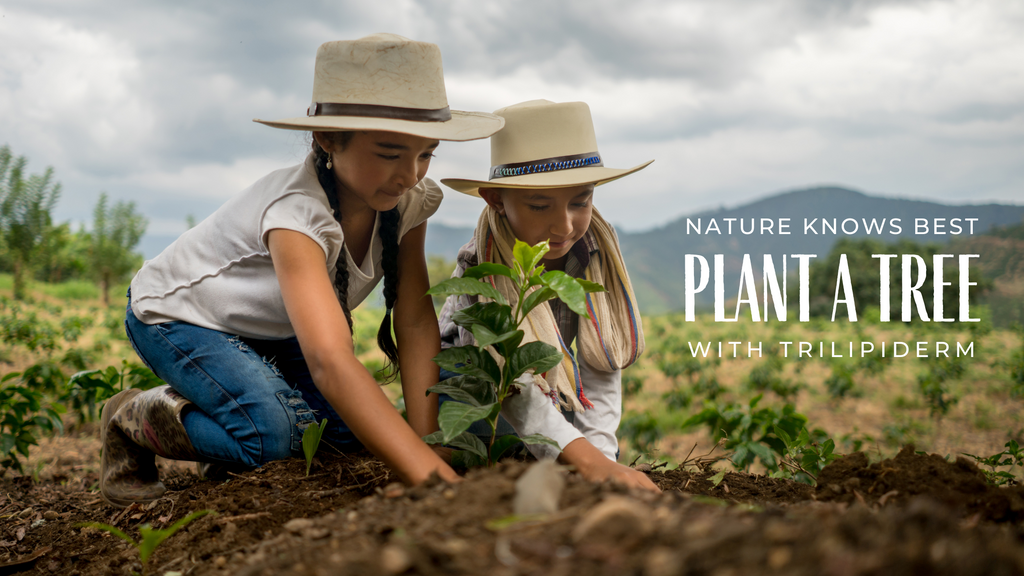 At Trilipiderm, we are dedicated to helping the environment. Created and based in Jackson Hole, Wyoming, we're surrounded by nature's best. The climate in the Grand Tetons inspired us to create a luxury skincare line that is rooted in science providing organic solutions that stand up to the most extreme conditions. From the very beginning, our products have featured nature-based ingredients that have science-driven results. Plant-based, vegan, and cruelty free, Trilipiderm is dedicated to smart skincare.
This Earth Day, we're pledging to plant 10 trees in our national forests for every $50 spent in our online stores. From April 22nd to April 30th, your purchase will support the US Agricultural Department in their Plant a Tree initiative. We thank you in advance for helping us support our environment as we hydrate, protect, and renew our forests.  
The USDA Forest Service Plant-A-Tree Program was established in 1983 and is a service that allows individuals, groups, and businesses to contribute funds directly to the Forest Service to plant trees in our National Forests. Preserving National Forests is crucial for maintaining healthy ecosystems and combating climate change. They provide a habitat for countless species of plants and animals and are critical for protecting biodiversity and providing clean air. 
Preserving National Forests provides recreational opportunities for millions of people every year, supporting local economies and improving quality of life. We are honored to be able to contribute trees to forests like our very own Bridger-Teton National Forest, but we need your help! Make a purchase of $50 or more from Earth Day, April 22 through the end of the month and you'll plant 10 trees.