Two All-Body Moisture Retention Crèmes - Broad Spectrum SPF 30 - 8 oz.
All-in-one: hydration, powerful sun protection and skin cell renewal.
· Long lasting UVA/UVB filters to help prevent sun damage
· Vitamin D and omega fatty acids, which nourishes the skin
· Instantly absorbs into skin
· Creates a natural barrier to seals in moisture
Gluten-Free
Cruelty-Free
Vegan, plant-based
Dermatologists & Pharmacists recommended
100% satisfaction guaranteed
With proprietary Medasynnian Complex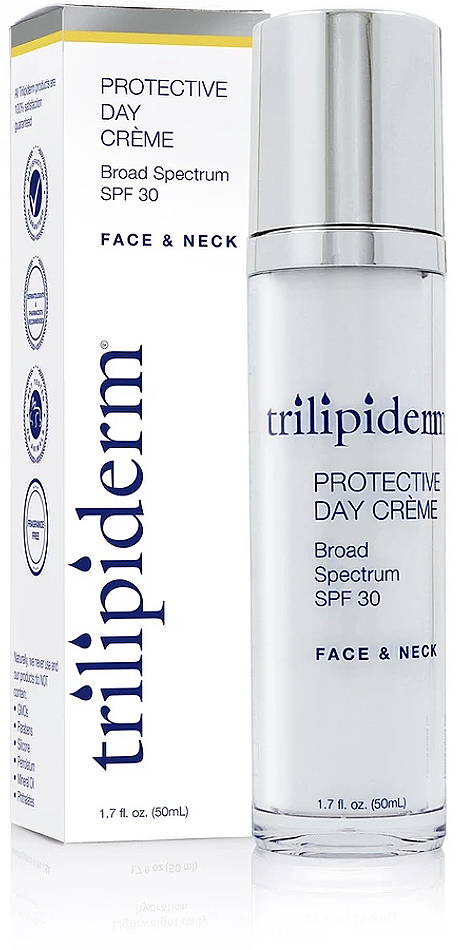 Two Protective Day Crèmes - Broad Spectrum SPF 30 1.7 oz.

Powerful broad Spectrum SPF 30 actually FDA-tested at SPF40, and lasts for up to 6 hours per application. Light texture, non-greasy and absorbs quickly. Great under makeup, will not cake or cause foundation to crease.

Fragrance Free
Gluten Free
Cruelty Free
Vegan, plant-based
Dermatologists & Pharmacists recommended
100% satisfaction guaranteed
With Medasynnian Complex